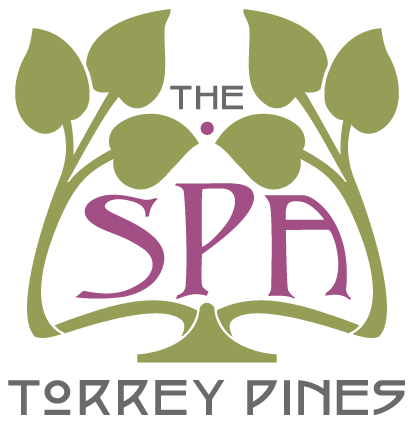 inspired by nature

The Spa at Torrey Pines

We are delighted to be a part of your path to health and wellness. Located above the cliffs of the Pacific Ocean and within walking distance of the treasured Torrey Pines State Natural Reserve, The Spa and its treatments are inspired by its location and indigenous plant life found in the reserve. Unwind and experience the healing nature at The Spa at Torrey Pines.

Walk-ins are currently unavailable. Schedule an appointment at (858) 777-6690

Please note that guests must wear face coverings the entire time in the facility with the exception of during facial services.
How To Spa
Prepare for your upcoming visit with additional important information on what to expect during your spa experience including scheduling, arrival times, and other frequently asked questions.
Spa Services
Central to The Spa experience are treatments utilizing eco-friendly, marine and botanical-based products from the lines of EmerginC Organics, SkinCeuticals, Phytomer, and Farmhouse Fresh. Discover the current menu of spa services.
Spa Shop
Inspired by the Spa's idyllic location on the Pacific Coast of Southern California, the private-label signature products such as lotion, shower gel, and massage oil are available in refreshing scents including lemongrass and sage.
Loyalty Program
A new loyalty program for San Diego locals, Spa Well lets spa-goers earn rewards when they enjoy a combination of 5 massage or facial treatments within 6 months. Learn more about qualifications and exciting benefits.