An Exceptional Fine Dining Experience

A.R. Valentien

The Lodge's signature restaurant, A.R. Valentien, highlights regional San Diego cuisine served in an elegant, timbered indoor-outdoor dining room overlooking the 18th hole of Torrey Pines Golf Course. Executive Chef Jeff Jackson sources only the best local provisions, and the menu changes frequently based on seasonal fare available. The restaurant takes its name from a talented early 20th-century California artist whose works are exhibited throughout the restaurant.

For reservations, call (858) 777-6635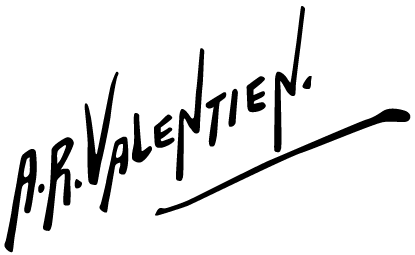 Open for Dinner Service Only*
Wednesday - Sunday 
5:00 p.m. - 9:00 p.m.
Live Music
Friday and Saturday:  5:30 p.m. - 8:30 p.m.
*Please note that a face covering is required in all public spaces and throughout the resort until seated at your table. Seating is limited and reservations are required.
Dine in the Beauty of California Craftsman Design
The restaurant itself is a tribute to Southern California heritage and craftsman architecture, with a metal-strap post-and-beam structure, handcrafted wood-framed windows, stained-glass lanterns and a frieze painted with pine boughs. The layout of the restaurant is also conducive to elegant San Diego fine dining, with several small rooms and intimate plush booths.
WARNING: Consuming raw or undercooked meat, eggs, poultry, seafood or shellfish may increase your risk of contracting food-borne illness, especially if you have certain medical conditions.
*California state law prohibits the service or provision of alcoholic beverages, including beer and wine, to anyone less than 21 years of age.