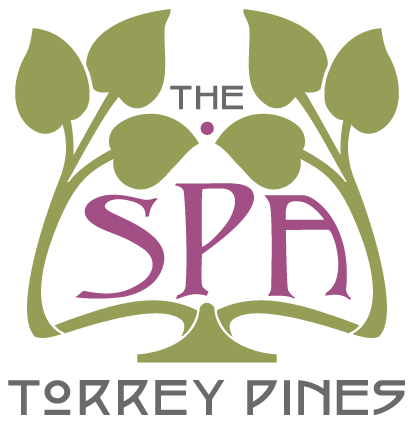 How to Spa
Plan your day of wellness and relaxation with a wide selection of rejuvenating treatments at The Spa at Torrey Pines. For your convenience, learn more about what to expect for your visit including suggested arrival time, what to bring, and additional important information.
While providing an exceptional spa experience, the well-being and safety of our guests and staff is always our top priority. We are committed to providing services that meet the highest sanitation and hygiene standards in the spa industry. To enjoy your experience to the fullest, we ask that you be aware of and adhere to the following standards and requests to help us ensure your safety and comfort as well as that of other guests and spa employees.
Schedule an appointment at (858) 777-6690
Cancellation Policy
We will be waiving cancellation fees, if cancellation is due to illness. As your appointment is reserved especially for you, we ask that, whenever possible, you call the spa within 24 hours of your appointment if you do need to cancel or reschedule. 
 
Advisement
We recommend that guests in high-risk, vulnerable groups not receive treatments at this time.
 
Appointment Scheduling
In order to secure your preferred services and times, we highly recommend that you schedule all spa appointments a minimum of two weeks in advance for weekday bookings, and two to four weeks in advance for weekend or holiday bookings. Guests under the age of 12 are limited to nail salon services. Guests who are 12-16 years of age may receive nail and facial services. Guests who are 16 years of age or older may receive any of the services on our menu and use the facilities. All guests under the age of 16 must have a parent or legal guardian present with them in The Spa or they will not be permitted to use The Spa facilities. Please see "Release Of Liability" at The Spa reception for further details. A parent or legal guardian is required to sign for anyone under the age of 18.
All prices, services and hours of operation at the spa are subject to change without notification. Please call to confirm current rates, services and hours of operation. Our spa reservationists are here to assist you in planning the spa experience that best suits your individual needs.
 
Arriving Late
Arriving late will simply limit the time for your treatment, thus lessening its effectiveness and your pleasure. Your treatment will end on time so that the next guest will not be delayed. The full value of your treatment will be applied.
 
Gift Cards
Gift cards are available for any dollar amount and can be used at The Spa for services or retail, at A.R. Valentien and The Grill or for overnight accommodations at The Lodge at Torrey Pines.
 
What to Bring
We will provide you with a locker, robe and sandals. For the treatment, you will disrobe to your comfort level. During all treatments, the only area of the body that is not completely draped is the area being worked on.
 
What to Leave at Home
Alcohol is not permitted in the spa and is not recommended before or after a treatment. We also recommend that you do not bring jewelry or valuables to the spa.
 
Cell Phones
The spa is a cell phone–free environment. Please be mindful of other guests and your time to relax. We ask that you put your phones on silent as you enter the spa and refrain from using them during your visit.
 
Gratuities
A 20% service charge will be added to each spa service. The service charge is shared among the therapist (18%), Spa Attendants and Receptionists (2%). At your discretion, you may leave an additional gratuity for your therapist.
 
What Time to Arrive
Please arrive 30 minutes prior to your first treatment time in order to allow ample time to check-in, shower, and prepare. We invite you to enjoy the relaxation lounge before and after your spa treatments. Spa guests visiting can enjoy complimentary use of the fitness center, outdoor pool, steam, and sauna room before and after your service.
 
Comfort Level During the Treatments
If at any time during the treatment you are not completely comfortable, whether it is the pressure of the massage or the volume of the music, simply let the treatment provider know. This is your time, and the treatment providers are there to make sure your experience is everything that you want it to be.
 
Pregnancy
If you are pregnant, you may want to avoid treatment using deep pressure as well as hydrotherapy and treatments involving heat. Also, please notify our spa reservationists of your pregnancy when booking your treatment.