An Exceptional Dining Experience 

Our Culinary Team

The talented chef team at The Lodge at Torrey Pines brings a dedication to sourcing local ingredients combined with a passion to create unforgettable dining experiences.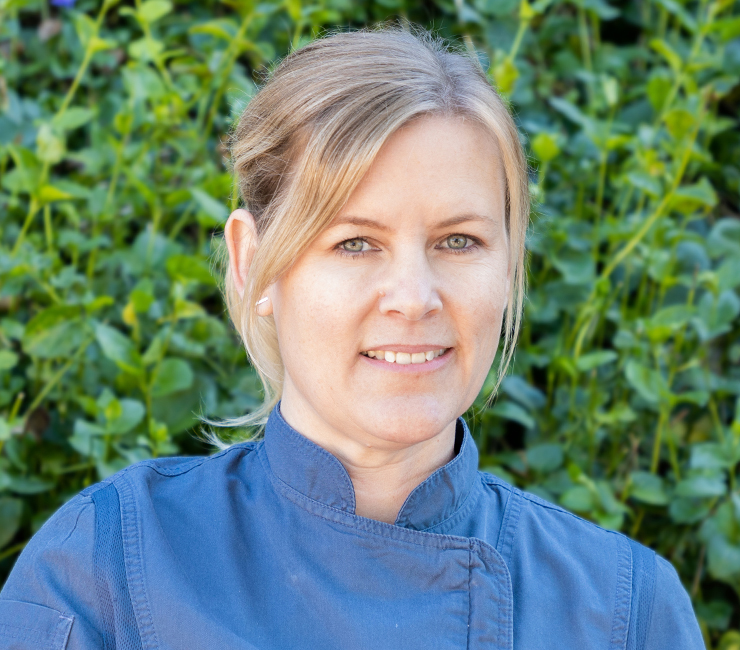 Kelli Crosson
Executive Chef, The Lodge at Torrey Pines
Executive Chef Kelli Crosson brings a lifelong interest in real food to the culinary program at The Lodge at Torrey Pines. From her upbringing on a 40-acre citrus orchard to attending The French Culinary Institute in New York, Crosson embraces a simplicity conveyed through dishes that allow fresh and naturally flavorful ingredients to shine. She enjoys the rush of the kitchen as much as bringing people together to dine and enjoy each other's company, and her focus extends beyond the kitchen line to ensure an impeccable guest experience.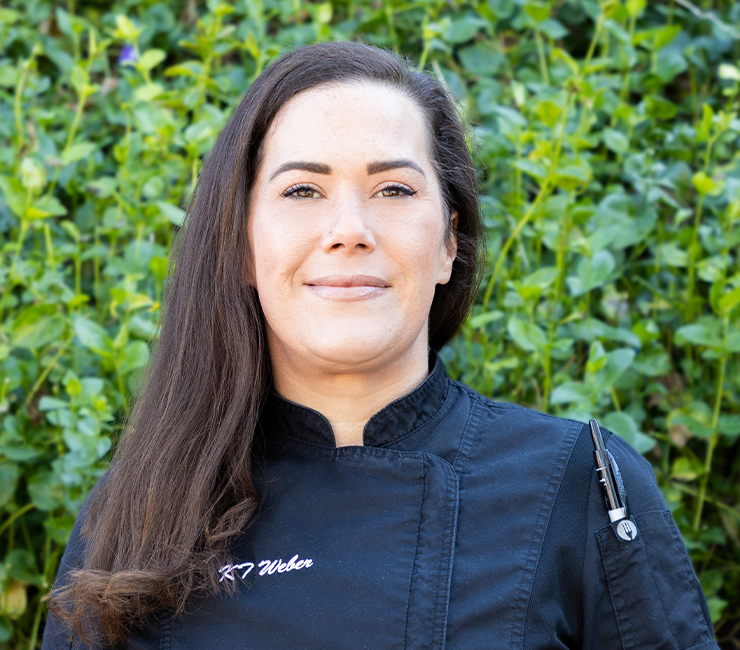 Kaitlyn Weber
Executive Sous Chef, The Lodge at Torrey Pines
With more than ten years of experience working in kitchens around San Diego, Executive Sous Chef Kaitlyn Weber is dedicated to sourcing quality and seasonal ingredients. She earned her Culinary Arts degree from Grossmont Community College and began her career working at The Lodge at Torrey Pines for five years followed by positions at The Fishery, Tender Greens, and Blue Bridge Hospitality.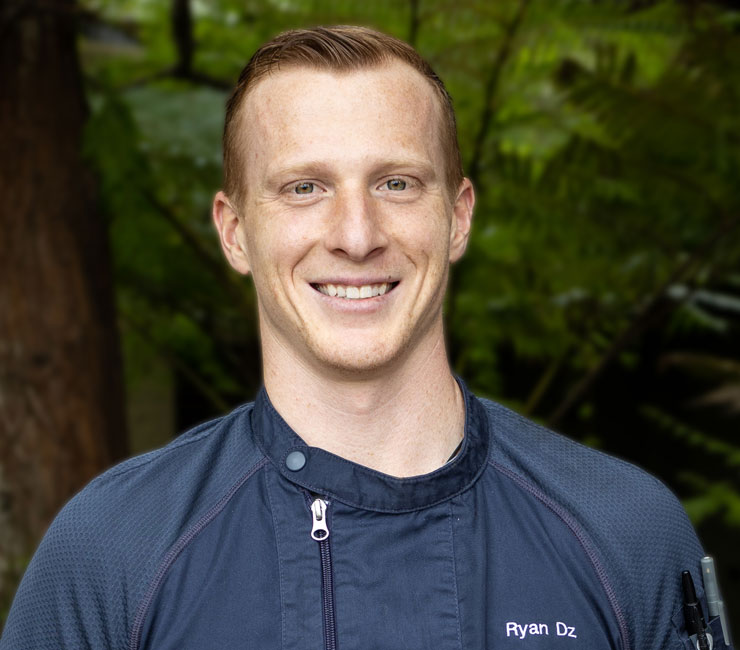 Ryan Dzierzawski
Chef de Cuisine, The Grill at Torrey Pines
With a commitment to utilizing fresh and sustainable ingredients, Chef de Cuisine Ryan Dzierzawski originally joined the culinary team at The Lodge at Torrey Pines in 2018. He earned his Culinary Arts and Food Service Management from Johnson & Wales University in Rhode Island, and has previously worked at several restaurants on the East Coast as well as Kettner Exchange in Little Italy, San Diego.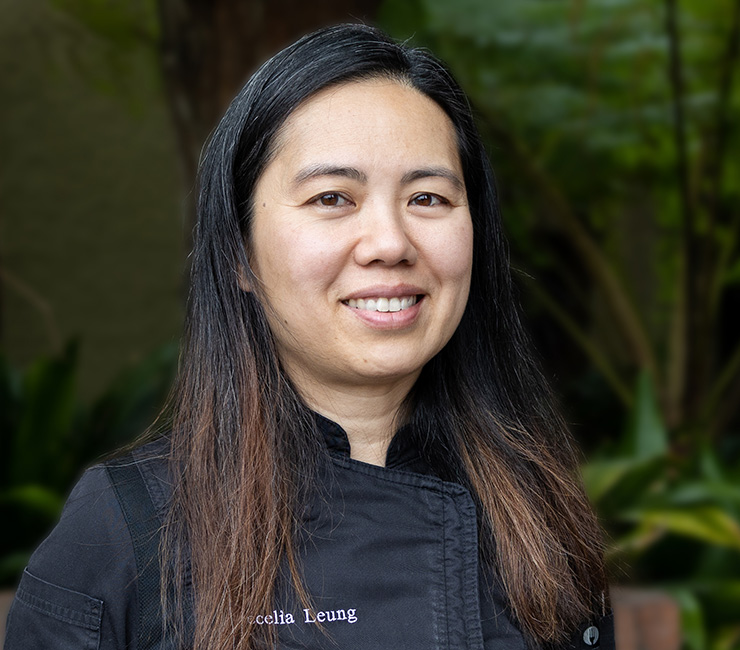 Cecilia Leung
Pastry Chef, The Lodge at Torrey Pines
Pastry Chef Cecilia Leung brings more than two decades of experience to The Lodge at Torrey Pines. Working in kitchens from Los Angeles to San Diego, she has a passion for creating delectable delights that captivate both the eye and the palate. Cecilia attended the esteemed California School of Culinary Arts Le Cordon Bleu in Pasadena and also earned her B.A. in both History and Asian American Studies from UCLA. Prior to her full-time culinary career, she dedicated more than a decade to teaching elementary school in Los Angeles.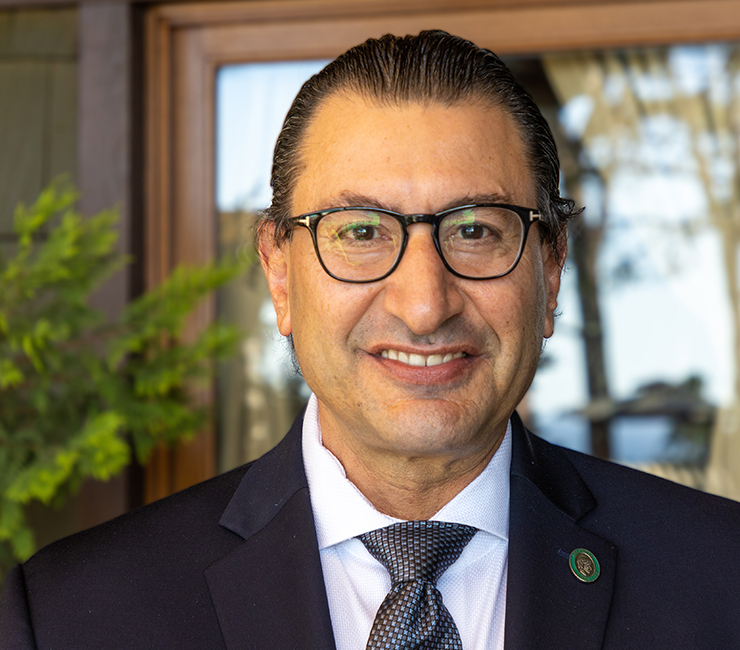 Paul Krikorian
Advanced Sommelier
Advanced Sommelier Paul Krikorian is the mastermind behind The Lodge's modern-meets-classic wine list, a clear reflection of his adoration for family-owned, sustainable productions as well as favorites from the world's most renowned wineries. With a culinary background working in kitchens across the country, the New England native is now triple-certified; his first certification was achieved in 2000, and his latest accomplishments include the "Advanced" certification from the Court of Masters in 2011 and completion of the Wine and Spirits Trust advanced sommelier program in 2012.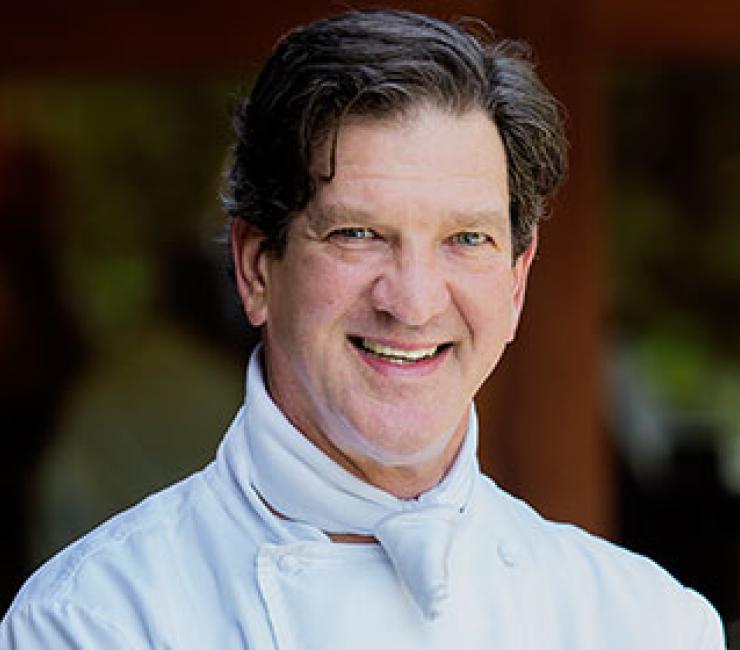 Jeff Jackson
Corporate Culinary Advisor
Acclaimed Corporate Culinary Advisor, Chef Jeff Jackson is credited with being one of the original pioneers of the farm-to-table movement in San Diego. With a classically French-trained culinary background, Chef Jackson has earned numerous awards and accolades for his innovative yet simple style of cuisine. He founded the nationally recognized Celebrate the Craft food festival, and now brings his iconic dedication to farm-fresh ingredients to the entire culinary program at The Lodge at Torrey Pines.